Dr. Steven Silverman is a Fellowship trained Board Certified Vascular Surgeon.
He is a Clinical Associate Professor, Florida State University Medical School and the Medical Director of The Wound Center, at Doctors Hospital.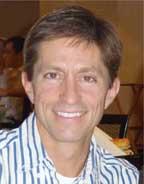 Dr. Silverman has been practicing vascular surgery for 24 years.  He has strived to stay on the cutting edge of endovascular surgery technology as well as conventional vascular surgery techniques.
When a patient has a limb at risk for amputation, the goal is to open up as many of the blocked arteries as possible to maximize blood flow to the compromised extremity. Endovascular techniques involve the use of balloons (angioplasty), atherectomy ("roto rooter") and stents. At least 20% of the time arteries cannot be opened up when approached from the groin and require entering the arteries in the feet, known as pedal access.
Pedal access has a high technical success rate and a relatively low procedural complication rate and is a promising alternative for patients in whom conventional endovascular techniques failed to achieve recanalization of the tibial arteries (in the lower leg).
Other techniques used to open arteries in these challenging patients include the use of thrombolytics ("clot busting drugs") that can be placed directly into the blocked artery.
When endovascular techniques do not result in enough blood supply to save the foot, surgical bypass may be required and this can be done to the leg, ankle or even down in the foot.
Dr. Silverman welcomes second opinions in patients who are told they may need an amputation. Although he has been able to save the legs of patients suffering from severe PAD, not all amputations can be prevented. He has a passion for unclogging arteries and early endovascular treatment which help to decrease tissue loss and decrease the chance of amputation.
"When you save someone's leg it preserves their independence, maintains their sense of freedom and well being and may be saving their life."